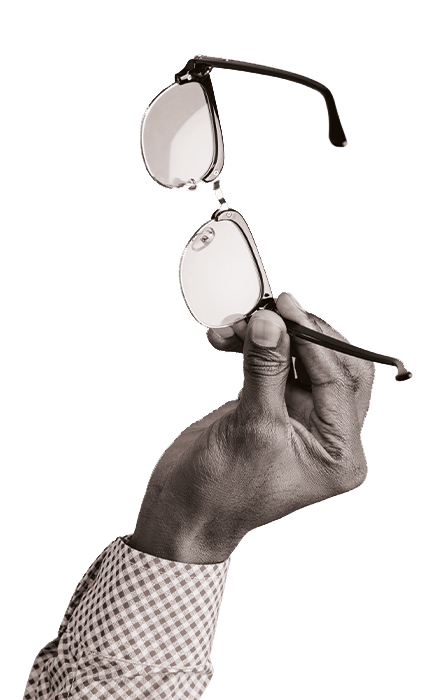 Welcome to Martin Haynes Eyecare
We are now available for ALL routine services. Please call to make appointment or book online by clicking the button below.
Today, patients are very aware of their appearance in spectacles. It is after all (for men as well as women) 'optical eye make-up'.
Spectacles can give the face shape and character, or they can fade into the background so you hardly look as if you are wearing them. So spectacles are chosen by the patient for cosmetic and/or lifestyle reasons. Martin Haynes will then advise on the frames that also fit the optical requirements after discussing the lenses most appropriate for the patient's needs. Of course, price comes into the equation and it is often useful to talk about prices beforehand.
There is a range of prices for different types of lenses and a large selection of frames at prices from inexpensive to whatever is appropriate. Martin Haynes Opticians are also Varilux Gold specialists.