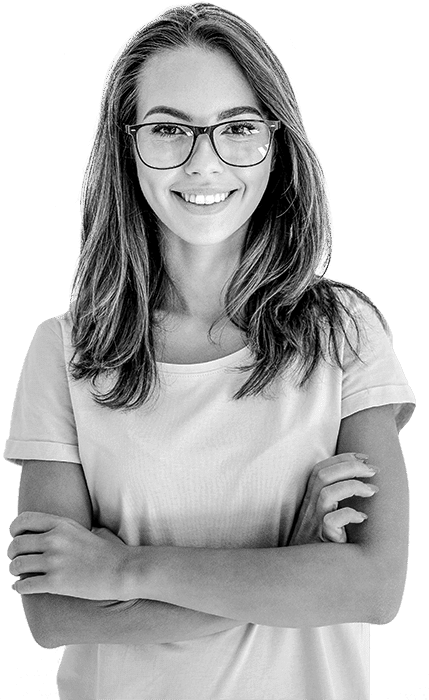 At Martin Haynes we are proud of the care we provide
If you would like to join our existing patients in experiencing the best eyecare in Shrewsbury then please call to make appointment or book online by clicking the button below.
Swapped to Martin Haynes
Swapped to Martin Haynes from Vision Express and would greatly recommend, very good service and customer centred care. Went for the first time, felt very comfortable and an array of frames to choose from. Would definitely go again.
Eleanor Winter
Great to have an independent on the high street
I was made to feel welcome by the friendly & professional staff. Excellent customer service throughout. Fantastic selection of frames and my glasses were back within a week! Highly recommended and will certainly return.
Abbey Foster
Excellent service
Having used Martin Haynes Opticians for many years I was concerned about the takeover, but I needn't have worried! The new look practice is light, bright and modern with a lovely, friendly team. The resident Optometrist is very knowledgeable and explains everything really well. You see the same person each time so your care is consistent. There is a great choice of frames and lenses at all price levels. I have been extremely happy with my specs, I even managed to get an anti-fog coating on my lenses, really useful when wearing a face mask!
Mrs C
Taped Up Glasses
After having issues with my glasses breaking, lenses being scratched, lenses popping out and being generally bad quality i decided after being recommended to visit Martin Haynes fully equipped with my taped up glasses, i was welcomed and treated with the highest of quality, i was offered a range of frames and was guided on the best lenses to suit me. Ash and his colleague were patient and willing to answer and help with any questions i asked. My frames arrived promptly and i have had no issues whatsoever, they have even stopped my headaches. Martin haynes is professional and i will be continuing to use there services
Ciara Edwards
First Class Service
Received the most professional, friendly service from Alex and his team. A vast array of frames to suit all budgets. Won't get better in town. 5 members of our family catered for and all extremely happy. Thanks you Martin Haynes Eyecare. We will be back.
Sue Wakefield
Wonderful Service
So glad you are back. Wonderful Service. Thorough examination and great glasses! Thanks.
Jackie D
Great Service!
Great service! Great eye test! Great range of specs!
Very happy.
Jules
Excellent Customer Service
Excellent Customer Service
David Pryce
I love my new glasses
I love my new glasses. Happy friendly service.
E Evans
First timer
First time at Martin Haynes. I will be back.
M Roberts
New sunglasses
I love my new sunglasses and the service was fabulous. New sunglasses in 48 hours – Thank You so much.
Fiona Hammond
I love these glasses
I love these glasses – so chic and comfortable!
Erin Hogan